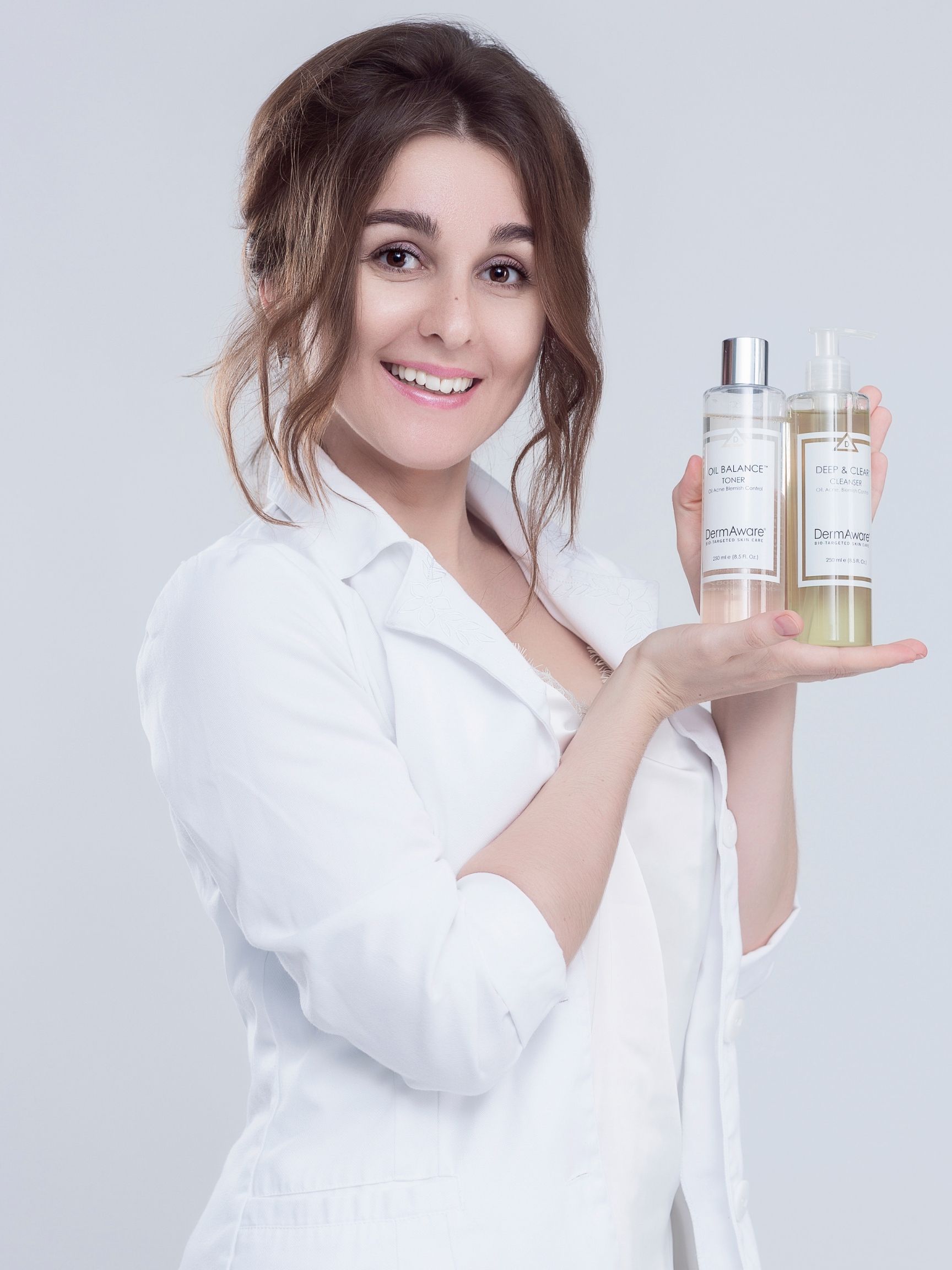 Hi! I am Olessya, a licensed esthetician, and founder of "OS Studio", Olessya Slivko's Skin Therapy and Lash Studio.
I specialize in advanced anti-aging and acne treatments, eyelash extensions, and Keratin Lash Lift. "OS Studio" offers the full spectrum of the most practical, beneficial, and scientifically-based facial treatments and rejuvenation procedures, as well as products for the skin.
I am proud to carry Dermaware Bio-Targeted Skin Care at "OS Studio". This is truly the best skincare line I have ever worked with. It delivers skin science from laboratories directly to you. Combining nature's purest ingredients in enhanced concentrations with our advanced 
nanotechnology delivery, the results are immediate and unforgettable.
At ''OS Studio" our mission is to build a long-term relationship built on mutual trust and respect.
As the founder of ''OS Studio", I believe that every client deserves a tailored experience that addresses concerns and carefully considers the best approach for each person.
To achieve your skincare goals; we need to be partners in the skin care process. I want to support you in learning how to care for your skin without feeling overwhelmed in both the studio and at home.
As your personal esthetician, I am committed to providing you with the best and most effective treatments possible. I would never recommend anything I would not wish or do for myself. I believe in and stand by every product and service that I offer.
I look forward to meeting you!