Eyelash Extensions in Las Colinas Irving!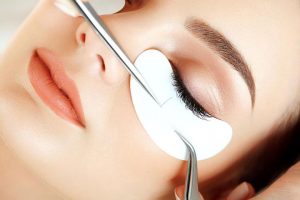 We are "Damage Free" lash studio in Irving Las Colinas.
I specialize in creating "damage free" experience for you with every lash service you book with me.
When it comes to eyelash extensions procedure I use only the safest for your natural lashes extensions. They are extremely lightweight compared to the majority of extensions out there.
Also, I use Russian Volume technique for application at my studio. I went to Russia to be trained and certified by the leading Lash Techs in the industry. I do not do Mega Volumes at my studio, only "light", natural-looking Volumes. Because these are the safest and best-looking options, I believe.
I had my training and certification done both in Russia and US. And I constantly take classes to learn the latest techniques in eyelash extensions.
After discussing your needs and preferences, you will have a custom-designed style of eyelash extensions that will bring out the best in your facial features.
All new clients will be sent home with After Care Kit Which includes a full-size bottle of eyelash cleanser, cleansing brush, and a brushing wand. I will explain and demonstrate the right cleansing technique for eyelash extensions as well.
CLASSIC/INDIVIDUALS SET
Classic lashing is the art of skillfully applying one single synthetic eyelash extension, to one isolated natural lash.
This set eliminates the need for mascara and instantly adds length and thickness to your own lashes.These lashes require very little maintenance.
RUSSIAN VOLUME
Step beyond conventional one-on-one eyelash extensions to achieve even more volume. During Volume lashing I use a technique where multiple eyelash extensions added to one single natural eyelash to create depth, volume, and texture.
It is a revolutionary advanced technique that uses even lighter and thinner lashes to add multi dimensional volume.
I have a strict "Infill Policy" at my studio. My Infill policy is "No more than 3 infills after the initial Full set". After that complete removal, detailed cleanup, and brand new set.
My promise to you is "Zero damage" to your natural lashes, to keep that promise and keep your lashes healthy this policy needs to be in place.
2nd week after application $80.00
3rd week after application $100.00
4th week after application $120.00
Re-lash after 30 days is priced as full set
2nd week after application $100.00
3rd week after application $130.00
4th week after application $150.00
Re-lash after 30 days is priced as the full set
!!! I do not do Re-Lash services on clients who had their lashes done with another lash tech. I only Re-Lash my own work!!!
Please read BEFORE your appointment Instructions