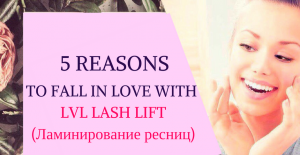 5 Reasons to Fall In Love With LVL Lash Lift
LVL stands for Length Volume and Lift and is the latest technology in eyelash treatments. We offer the best Keratin lash lift in Dallas, Irving Las Colinas. It is a fantastic alternative to eyelash extensions. LVL Lash Lift is a truly transformative lash treatment that will give you the effect of curled, mascara-like lashes and more wide-awake eyes, without any makeup. After one LVL Lash Lift treatment, you'll be hooked. And here is why…
Longer, thicker and darker lashes with up to 30% more volume. No false extensions are required. LVL Lash Lift is a completely natural, low maintenance treatment.
It is a therapeutic SPA treatment for your natural lashes. Serums' formulations contain vitamins,

proteins,

and organic components to make your lashes stronger, thicker and to stimulate eyelash growths and to give your lashes a healthy glossy look.
LVL Lash Lift gives you the most lasting effect of all treatments with natural eyelashes in the world. Your natural lashes will promote the benefit of LVL LASH LIFT for 6-8 weeks.
LVL Lash Lift is a great alternative to eyelash extensions. LVL LASH LIFT does not require any maintenance in between\ treatments and have no restrictions in lifestyle or what you can and cannot do with your lashes like eyelash extensions do.
You can forget about mascara and start saving time in the mornings! Your eyes will acquire remarkable expressiveness and depths with LVL Lash Lift, so you are always ready to go.