SilkPeel Microdermabrasion Dermalinfusion
SilkPeel Diamond Dermalinfusion will revolutionize your skin. It is completely unique, non-invasive skin perfecting procedure in which skin shows immediate and noticeable improvement in volume, hydration, tone and texture. This treatment exfoliates the damaged top layer while simultaneously infusing condition specific and anti-aging serums deep into the skin. Each treatment includes one pass on the neck area, 2 passes over the face and concludes with lip and eye treatment. Custom mask and post treatment product application included to complete this amazing treatment.
Lumixyl Pro-Infusion Solution $150 (60 min)
Lumixyl Pro-Infusion Solution features the revolutionary Lumixyl peptide, which is non-toxic and instantly brightens skin while significantly improving uneven pigmentation, sun damage, hyperpigmentation and melasma.
ClarityMD® Pore Clarifying Pro-Infusion Solution $120 (60 min)
ClarityMD® Pore Clarifying Pro-Infusion Solution delivers Salicylic Acid and a botanical complex containing Bakuchiol and Bisabolol to promote clear skin. This formula addresses the major causes of acne bacterial infection, clogged pores, and excess oil production while soothing redness and swelling and fighting post-inflammatory hyperpigmentation.
Skin Hydrating Pro-Infusion Solution $120 (60 min)
Skin Hydrating Pro-Infusion Solution uses Hyaluronic Acid to re-hydrate chronically dehydrated skin moisturizes, plumps skin, reducing the appearance of fine lines and wrinkles.
Vitamin C Skin Hydrating Pro-Infusion Solution $120 (60 min)
Vitamin C Skin Hydrating Pro-Infusion Solution helps corrects the effects of environmental damage by revitalizing dull, tired skin. Skin is brightened immediately and targeted ingredients help ward off long-term UV damage.
Red Carpet Facial $150 (90 min)
The absolute favorite facial in my studio. SilkPeel Dermal Infusion combined with Oxygen Infusion therapy is extremely popular with Hollywood celebrities, who prepare for live events using this treatment combination. SilkPeel Dermal Infusion is a skin-resurfacing treatment to gently yet effectively exfoliate damaged skin cells and deliver serum infusion to treat a variety of skin concerns.  Added oxygen infusion therapy with powerful serums can effectively rejuvenate, detox and brighten your skin, plump up fine lines and give your skin a very healthy, radiant glow. This no-down time facial treatment.
SilkPeel Diamond Dermalinfusion Benefits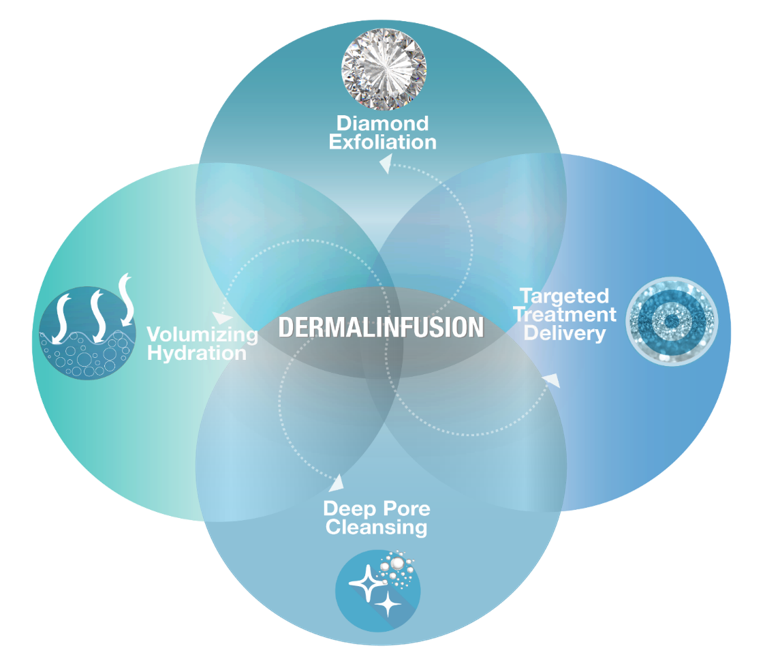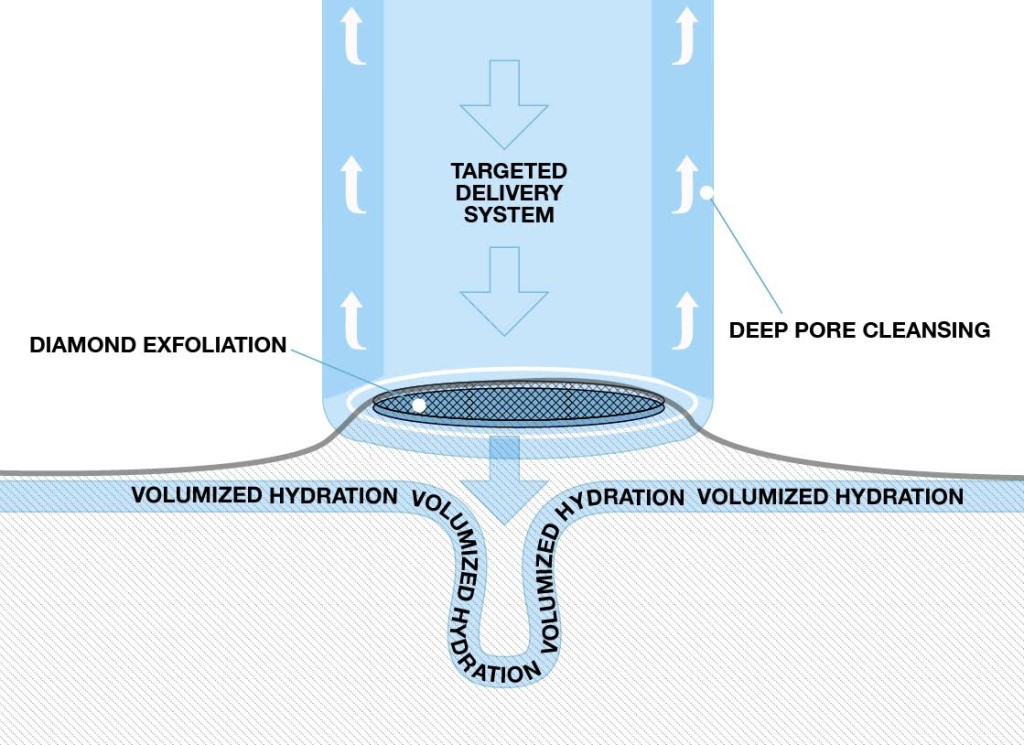 - SilkPeel is the only treatment that uses real diamonds in its patented handpiece. Diamond tip exfoliation delivers the ultimate skin-refining experience.
- Specialized Pro-Infusion Solutions are delivered to the base of the pores and the epidermis to address dark spots, acne, signs of aging, stretch marks, cellulite and dry skin.
- Vacuum pressure flushes pores with condition-specific Pro-Infusion Solutions, removing dirt and debris.
- All skin treated with SilkPeel has 70% more volume – resulting in plumped, smooth skin – for up to 72 hours after the procedure.
What Does SilkPeel Treat?